Getting to Know Bo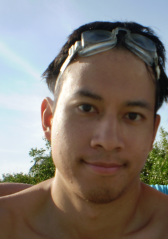 Name: Sobonna Ong
Nick Name: Bo

My first taste of the underwater world came in 1993 when I earned my NAUI Open Water SCUBA certification. In 2001, I discovered freediving and was forever hooked! I still enjoy SCUBA, but freediving offers a more meaningful and rewarding underwater experience for me and its these factors that I wish to share with students. Out of the water, I have a 9-5 desk job. Freediving has provided the perfect release because it puts me in a deep state of relaxation - more so than any other physical activity that I've experienced. In 2010 I had the opportunity to freedive with wild dolphins, oceanic white tipped sharks, green sea turtles, false killer whales, and pilot whales. This was a life changing event and it sparked my decision to become an instructor so that I could help others experience their own aquatic adventures with increased safety and proven technique.

---
What is FII and why did I choose to teach under FII?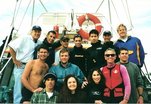 2001 Performance Freediving Course
Freediving Instructors International (FII) was founded by 13 time world record holder, Martin Stepanek. I have known Martin since 2001 and when I learned that he had started his own freediving school, I signed up and convinced my wife to do the same. We were both impressed with the course content and his teaching style.

---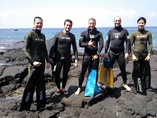 2010 FII Freediving Camp
In 2010 I attended a week long freediving camp headed by Martin. This was not only an opportunity to improve my skills, but also a chance to meet and dive with many of Martin's former students. I was extremely impressed with the overall attention to detail and the strict adherence to freediving safety protocol! Everyone I met at the camp was a competent buddy and I felt at ease to push past my comfort zone.
---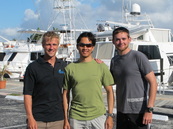 2011 Becoming a FII Instructor
What impressed me most with FII was the focused curriculum and strong emphasis on safety. FII courses are streamlined and perfectly tailored to achieve performances within the course limits with increased safety and appropriate technique. The incremental approach taken by FII ensures mastery of a given skill before moving forward.

---